Giegling
If you have not heard of Giegling, they're a crew of super-talented individuals, majorly German, who came into contact around a small German university town called Weimar. They have been releasing music since 2009 and rapidly becoming more prolific with every release, a vinyl only policy with very limited online presence in conjunction with their unique sounds helps make them highly sought after in such a commodified era.
During their early days of lurking in separate music scenes they gradually made contact and gravitated around a rundown post-GDR space with a great system that they used on the cheap "Giegling" (Originally called The Giegling) and used for 4(ish) legendary parties which set the precedent for their whole ethos moving forward. A deep, enticing sound of spacial nostalgia and lost emotions across many genres; minimal, micro house, dub, techno and leftfield electronica. Their music really has a sense of message and purpose, super heartfelt taking you away to places and feeling far out there you didn't know existed. They're one of the tightest labels in terms of sound and aesthetics, epitomised by their ethos "For us, Giegling is the belief that we are better together than as individuals,"
You can read deeper into Giegling at Resident Advisor and Juno Records.
As you can guess I was super excited at the announcement of their world tour…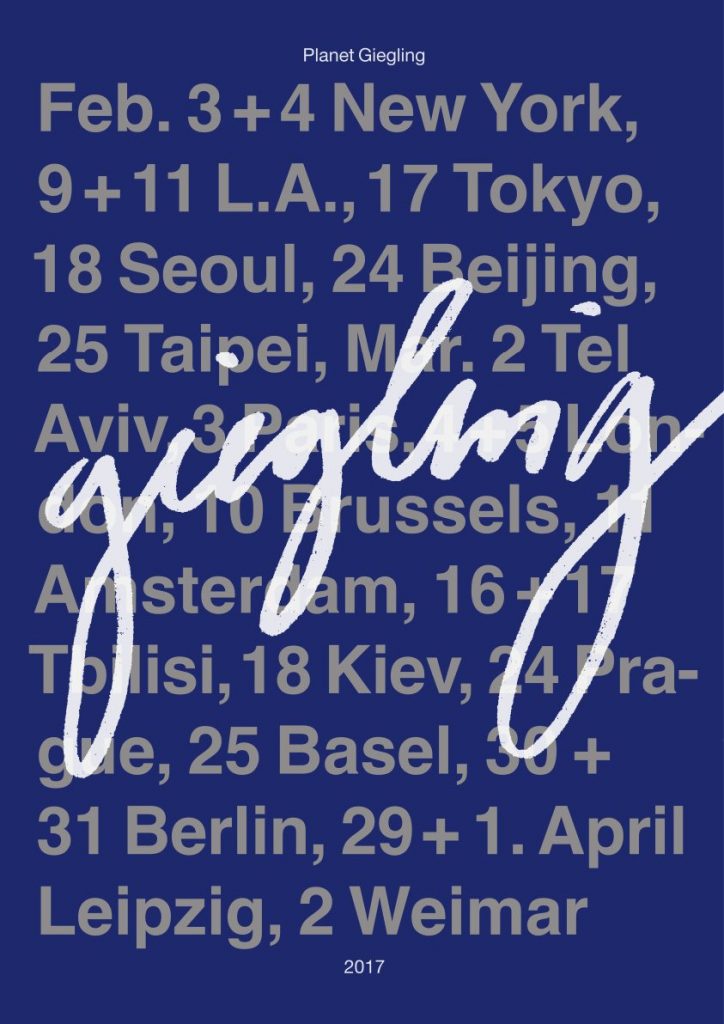 I was lucky enough to take a trip to Planet Giegling during the London stop of the world tour, and I must say it was quite the trip. For this leg they chose the renovated turn-of-the-century warehouse space, Village Underground, based in Shoreditch. The space has a real cryptic, religious feel with candles burning along the wall and and matched with a new installation from Giegling behind the decks, formed of a cross of 5 holes which looked to be carved into the wall holding extra large candles, perfectly suiting the aesthetic of the club night who hosted the event, Superstition. This also perfectly matched the Giegling vibe, and the almost religious experience that was to unfold, I can't think of a better place in London.
Photos by Luca Crescenzi, full gallery here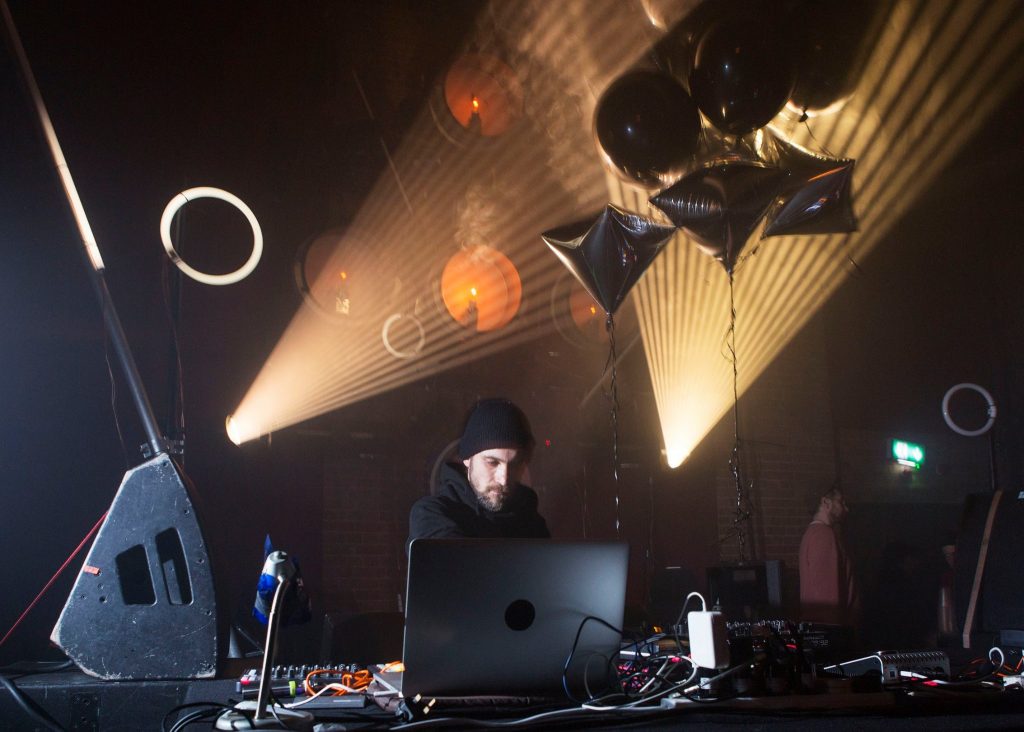 Setting the scene
The instant I walked into Village Underground I was taken aback with what they had done with the place; a bosom of filament bulbs hang above the dance floor; pulsing away to the downtempo beats of Dwig. You can catch his set here.
In addition to this an interesting bunch of Balloons float just above the decks, a mix of all different shapes and sizes, wafting gently between some abstract neon lighting. Initially I thought it was some bespoke scutltpure they've been carting around the world, but on closer inspection the balloons became apparent. They were a very impressively simple piece and along with the different colours and intensities of lighting, morphed into all kinds of awesome and bizarre shapes and figures, maybe helped with some slight acidity in my system, but nonetheless a great addition to the spectacle.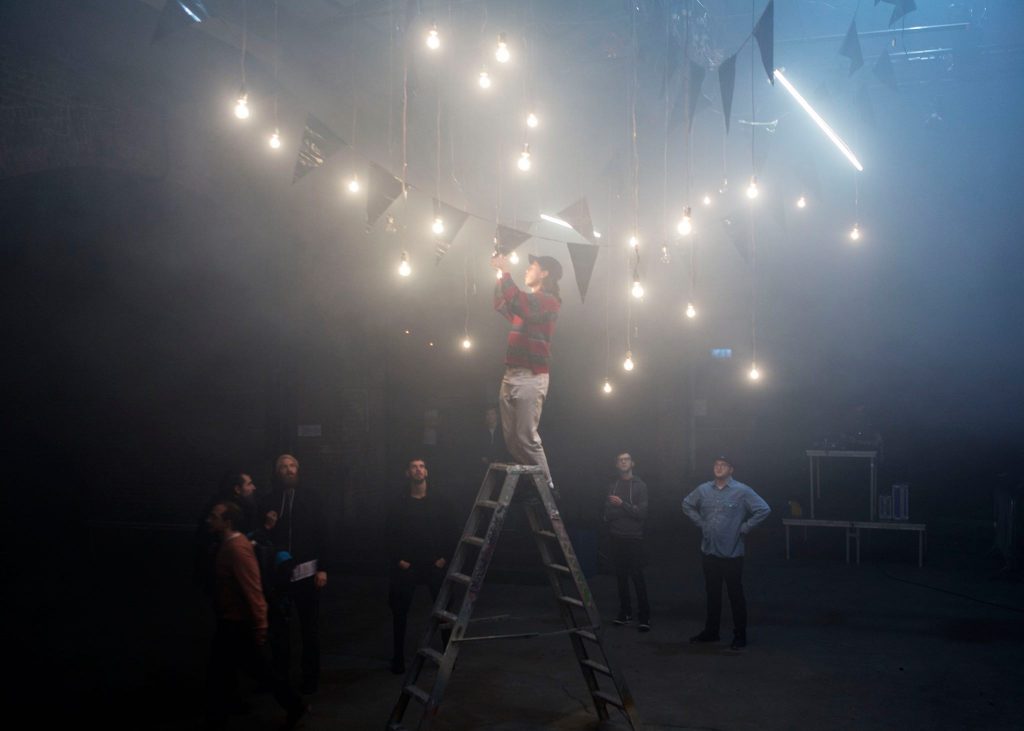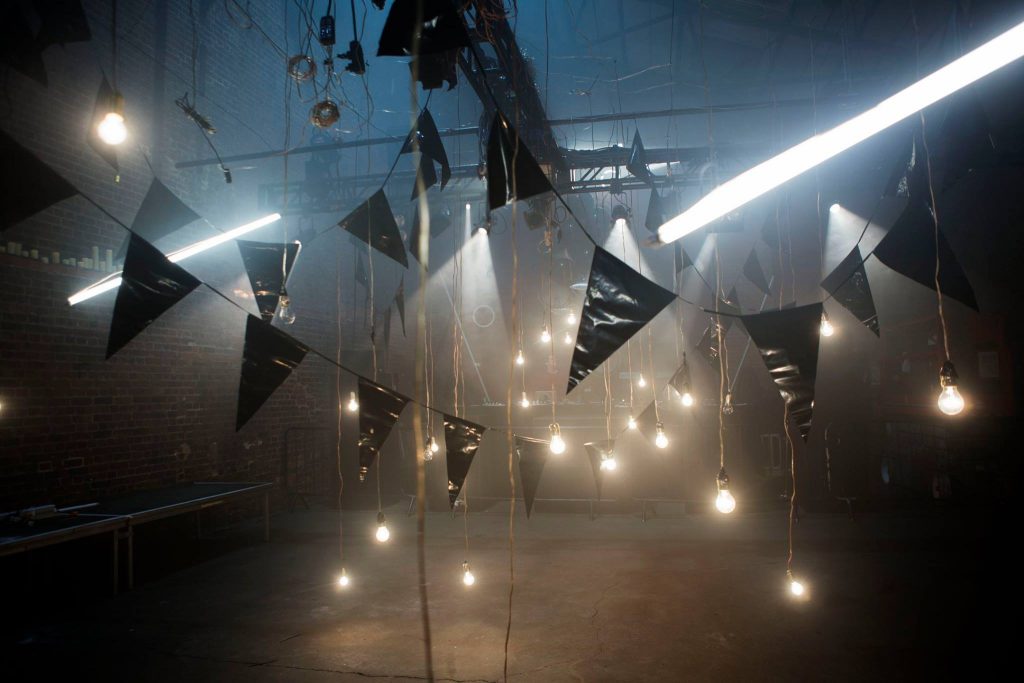 Journey begins
Warming the crowd up nicely with his more downtempo vibes Dwig sets the scene for one of Giegling's more well-known acts Dj Dustin, the founder and runner of affairs, who come through with his trademark sound featuring kicks so crispy it feels like you're right there inside the drum. Catch his Giegling #1 mix here.
Following him was probably my choice for the evening, Edward. Someone who has been hot on the lips of my Berlin-based friends, often playing in the 'hain, I've been keen to check him for a while. He majestically moved the crowd and tempo through a multitude of feels, peaks and troughs, building powerfully to ecstasy quite impressive for the mid point of the party around midnight (had been running since ~7pm).
Gaining momentum
Up next ATEQ, who's set I can't speak too much about as I had a fair session in the smoke pit still wallowing in the highs of Edwards performance enjoying the pleasant sensations of some of the finest Moroccan. Following him was another heavy hitter of the crew Konstantin who recently gained hype after his sublime mix for the famous Georgian club, Bassiani. Really building on the intensity he took the crowd deeper and deeper, a pure energy felt to be building around the floor as though we were preparing for something big, real big.
Vril built upon this energy, initially curve-balling with some off-key trippy downtempo numbers before easing into his trademark hypnotic, powerful techno sound. Something the crowd were more than ready for an apparent in the increasingly abstract forms of dancing, raw energy flowing around pulsing the bodies like rag dolls.
Blast off
Kettenkarussell was to close of proceedings, named as the German for a chair-swing fair ground ride, he took the crowd of on the final spiral ascent up onto Planet Giegling. The last hour was a pure whirl wind of excitement as the real hardcore remained and danced themselves into an absolute bliss ascension.  The ballon installation was gyrating to the bass and masses of smoke which swirled all around, highlighted with the powerful lights and tears streaming down my face. It was such a spectacle I couldn't help but break the events no-phone policy to snap the takeoff…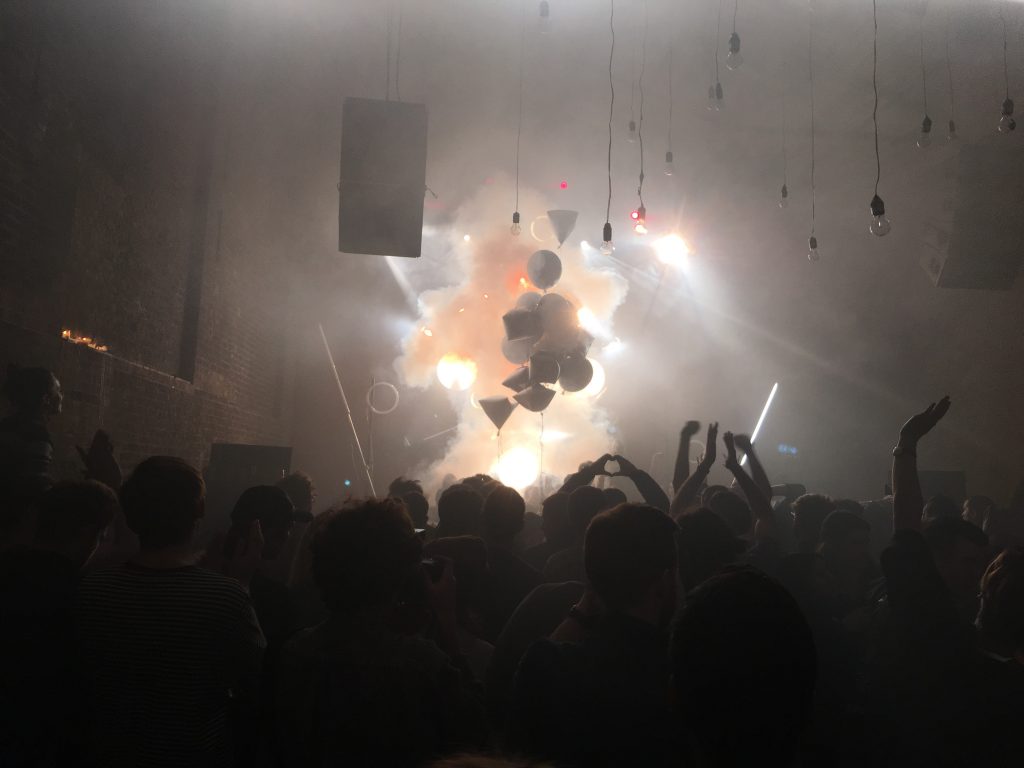 Floating down
Even weeks after I'm still on a high from the energies shared that trip to Planet Giegling, it was such a powerful, emotional night that is very hard to compare to anything else I've witnessed. Doubly inspiring that such a grass-roots group of friends can go on to traverse the globe spreading their unique sound and message, something rarely seen in the world of electronic music.
Giegling truly are producing a sound so hauntingly emotional and yet so highly personal that it feels like there is an honest and important message behind it, Planet Giegling feels like the most complete representation of that, yet I still cannot put my finger on it; magical.